5/18/22: DISTRICT BASEBALL CHAMPIONSHIP GAME WILL BE PLAYED AT BAYLESS WITH AN UPDATED TIME OF 3:15. ADMISSION IS $5 FOR EVERYONE.
District Results 5/14: Baseball will advance as they beat Bayless by a score of 15-0. GIrls soccer lost a tough game 2-1. The girls soccer team will go down in AHS history as the first team on the the turf field which was followed by a great season! Thank you girls!!
Sam Bahr is headed to State Competition!! Congratulations Sam!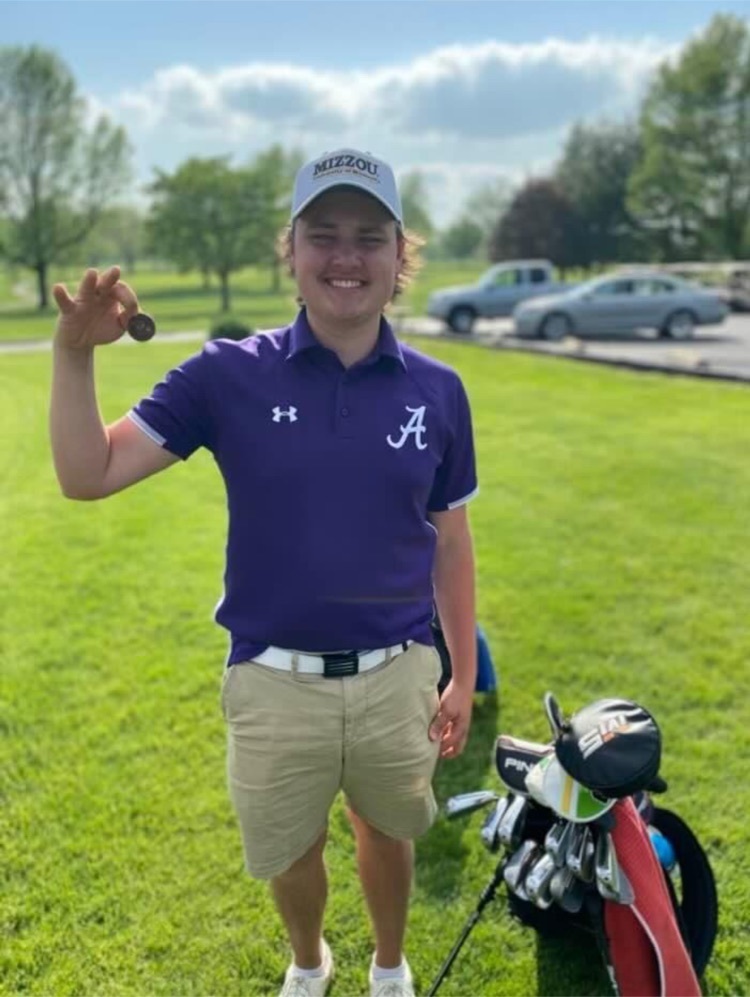 5/9/22: Senior Night tonight for Baseball and Volleyball. Game time for Baseball is: 4:15 @ AAA vs. Clayton. Volleyball is at home vs. Northwest @ 5:15.
5/5/22: correction: JV BASEBALL WILL PLAY TODAY AS SCHEDULED.
5/5/22: JV/V BASEBALL IS CANCELLED FOR TODAY.
5/2/22: JV BASEBALL IS CANCELLED TODAY.
4/20/2022 TRACK MEET IS CANCELLED TODAY
PROM Tickets are on sale now for SR. Prom 2022 April 23- 7:00-11:00pm Forest Park Golf Course-Champion Room 6141 Lagoon Dr. St. Louis, MO 63112 Ticket $35 each. Last day to purchase is: April 20 Tickets may be purchased on-line at:
https://afftonschools.revtrak.net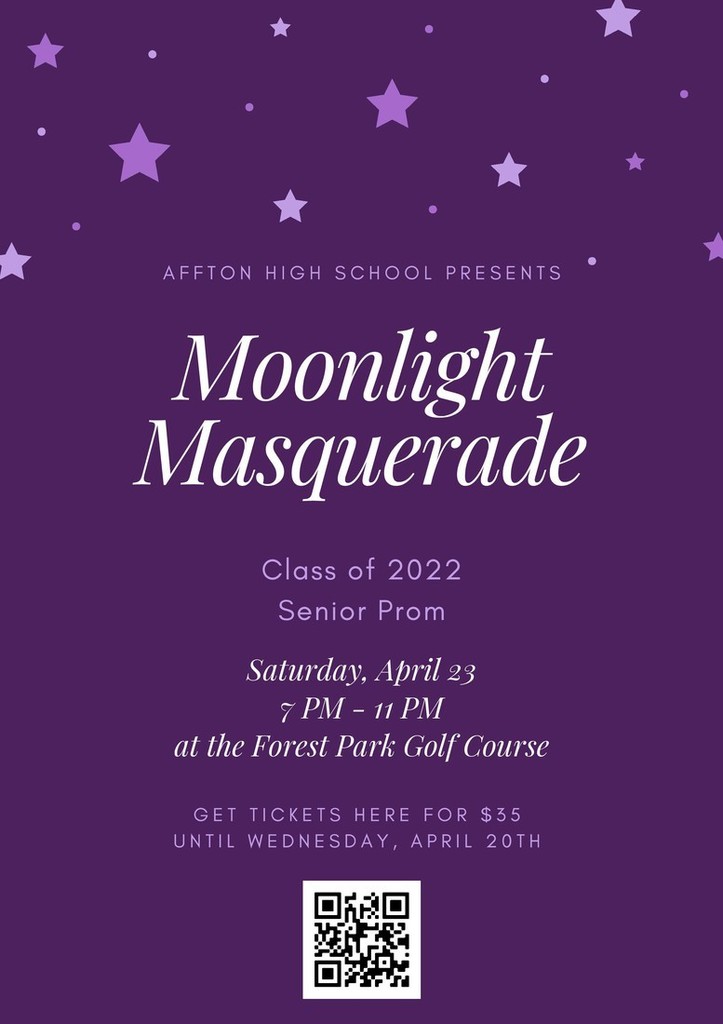 4/13/22: ALL AFTER SCHOOL ACTIVITIES ARE CANCELLED TONIGHT. EVERYONE WILL NEED TO GO HOME IMMEDIATELY AFTER SCHOOL TODAY.
4/12/22: JV BASEBALL SCHEDULED FOR TODAY AT AAA, HAS BEEN CANCELLED.
Nice job to the AHS Cougars as they attended the special Olympics yesterday. They brought home many ribbons and placed 1st. In several events!! Congratulations Cougars!!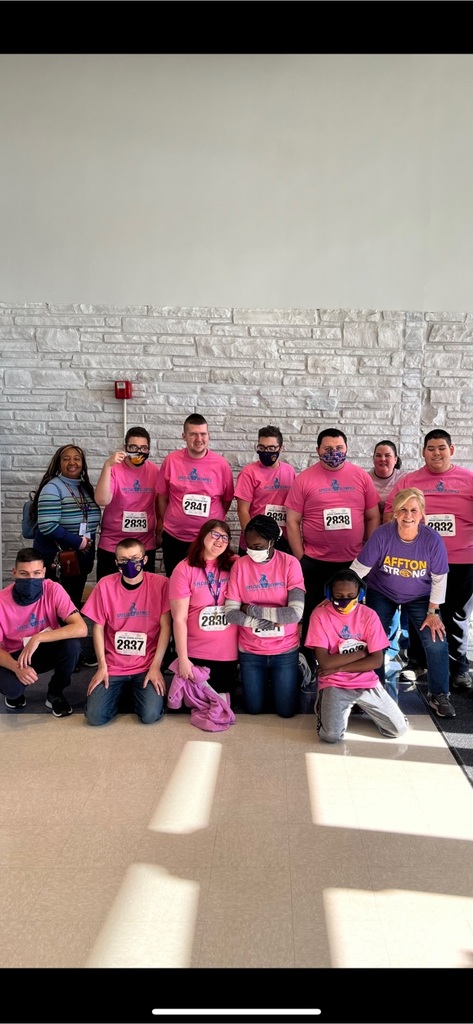 4/8/22: JV BASEBALL AT AFFTON ATHLETIC FIELDS IS CANCELLED FOR TONIGHT.
THE JV GIRLS SOCCER GAME SCHEDULED FOR APRIL 6, AT AHS, HAS BEEN CANCELLED. VARSITY WILL PLAY AS SCHEDULED.
3/31/2021: JV BASEBALL AT MICDS IS CANCELLED TODAY.
3/30/22: DUE TO TODAY'S WEATHER, GIRLS SOCCER vs. VALLEY PARK IS CANCELLED.